Description
The Atrezzo SH406 145/70 R12 is the modern all-season tire from Sailun. With the incredible performance, Sailun Atrezzo SH406 145/70 R12 beats many of its high-end competitors. Sailun Atrezzo SH406 has superior all weather handling.
With its outstanding grip and enhanced durability Atrezzo SH406 145/70 R12 provide a smooth and quiet ride. Its value for money, at a good price of budget tyre SH406 gives excellent value.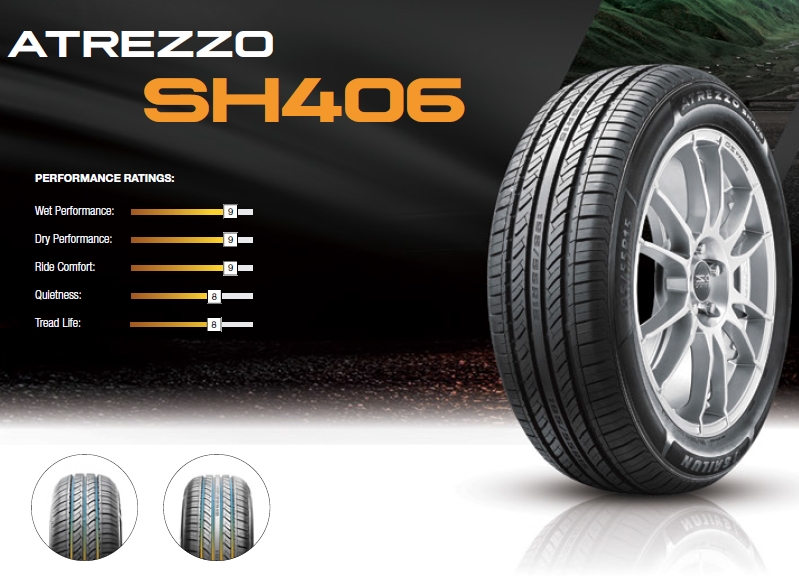 Symmetrical Tread Design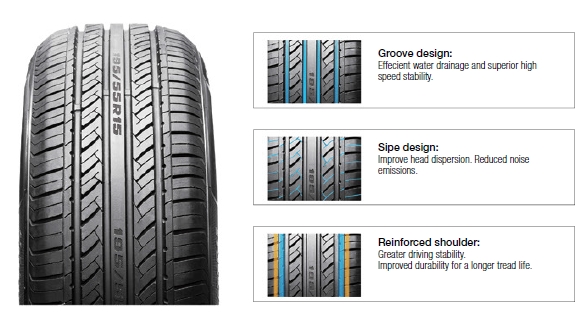 Atrezzo SH406 145/70 R12 symmetrical tread design improves cornering stability at high-speed. This modern tread design also helps in achieving higher traction on dry and wet surfaces.
Solid Center Rib
A solid center rib significantly improves steering control providing greater stability and tread wear. This also helps in reducing the noise and gives the comfort of the drive with lower noise levels.
High Angle Tread Blocks
Atrezzo SH406 145/70 R12 high angle tread blocks are designed in such a way that extends the contact area with the road surface and enhance aggressive biting edges for solid and strong road grip.